I will give you every place you set your foot as I promised Moses
Joshua 1:3
Please learn more about any of the global and local missions we partner with. You may also donate below
A 21 May - June updates !
Dear Stonecreek family,

Every call made to our hotlines has the power to be the difference between slavery and freedom. Through your monthly gift, you equip people worldwide with the tools to report suspicions, intervening on behalf of another to end human trafficking once and for all.
Thank you for your generosity and commitment to end modern-day slavery.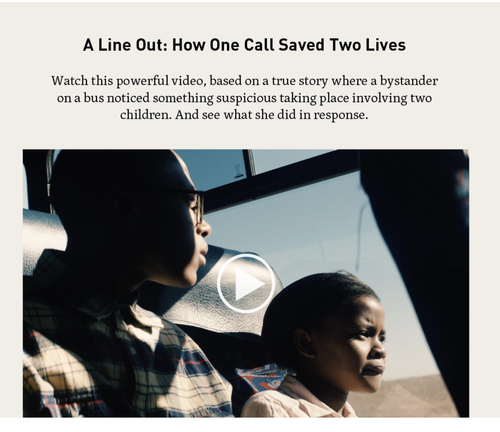 Central Asia Missions update.!! June 2021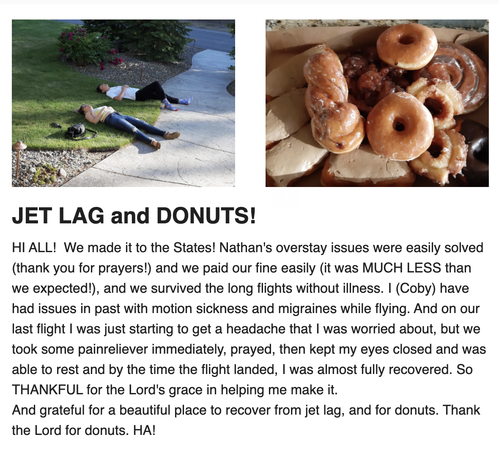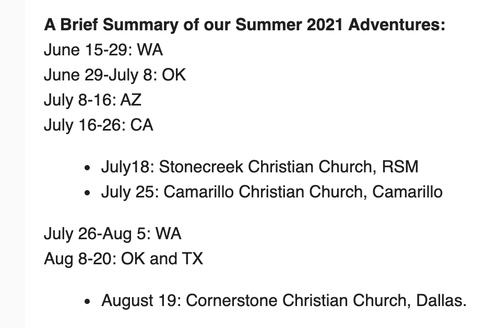 About the Sheepfold
We first opened our doors to homeless, abused and forsaken women with children in October 1979. Since that time thousands of women and their children have found shelter, safe refuge and a new beginning in life as a result of the Sheepfold ministry. Recognizing that only God can heal a wounded soul, change pain and suffering into strength, and provide determination to overcome, a desire to know God through His Word is the only requisite to come into our shelters
Charity on Wheels' mission is simple. Rescue people struggling with poverty and homelessness. Our goal is to see people restored, thriving, and back on the road to self-reliance. Each week we visit neighborhoods, parks, alleys, riverbeds, and shelters to invite people to our gathering(s). We serve food but we are not just a "feed" or soup kitchen. Our volunteers sit down with guests to enjoy a meal together in order to establish relationships; this helps us to better assess needs. We often have music, a testimony or teaching, and dessert. Our guests are showered with love. No one leaves without an encouraging word and many are changed (both visitor and volunteer) after attending. We also give out toiletry items, shower passes and clothing.
"The SPIN (Serving People in Need) ministry is a local mission that Stonecreek Christian Church operates, administers, and supports. SPIN serves both those in our Stonecreek family and in the RSM area and surrounding communities. Examples of serve opportunities include: providing meals to those recovering from illnesses or hospitalizations, delivering groceries to struggling families, yard cleanup/home repairs for our elderly or disabled neighbors, visiting home-bound residents with communion, friendship and fellowship, plus many other opportunities as the needs arise and are brought to the church's attention. SPIN is a way for us to connect with the people in our community so they may develop a relationship with a family of believers at Stonecreek, and more importantly, so they may develop a relationship with our Lord and Savior Jesus Christ. We are never exactly sure what SPIN opportunity awaits, but we know it will lead to an encounter with Jesus, both for us and for those we serve!"

Support this ministry reaching people in Nepal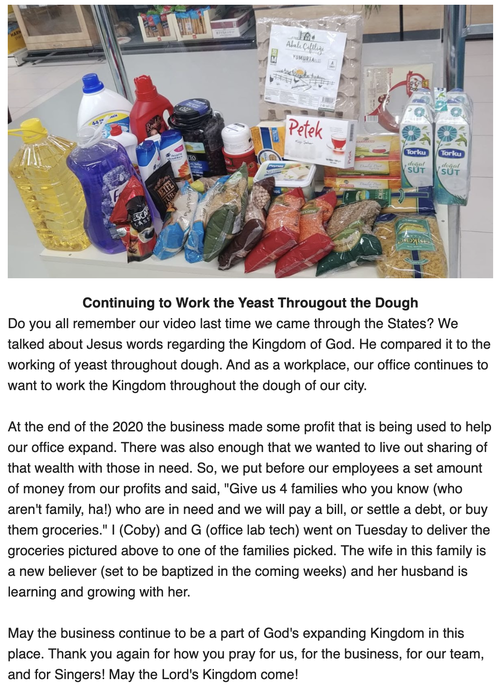 A 21 , founded by Christine Caine in 2008, is one of the largest organizations in the world that is solely fighting human trafficking.
At a local, domestic, and international level. All over the world, we are not just responding to trafficking that is already taking place, but we are actively working on the frontlines to prevent it from happening to begin with

Pacific Youth Corrections will glorify God by serving to fulfil the great commission. We will create or facilitate model chaplaincy ministries with incarcerated and at-risk youth through intervention, prevention and continuity of care