I will give you every place you set your foot as I promised Moses
Joshua 1:3
Please learn more about any of the global and local missions we partner with. You may also donate below
Scan the code below to open the Unhindered Courage Faith Pledge. page!
Pacific Youth South Texas update!! APRIL 2022
Dear Stonecreek Church,

Well it's been a few months, as we moved from monthly prayer updates to every 2 months, but we missed March. We have been through a lot since January. Becoming a foster home in 6 weeks was hard and all the things that went along with that, but we did it. Bringing in a new person to live with us and all that went along with that also.

Unfortunately Elizabeth left shortly after turning 18. She ran away while with Rhoda at a woman's retreat. We know where she is and Rhoda took her stuff to her and we took her a check sent to our house to her last week and saw her. This is very common with kids who have been in CPS and foster care most of their lives - they want to jump out at 18 or younger and not live under rules, so she did. 60% of them end up homeless and end up going through more traumatic events in their lives.

Fortunately she is highly motivated and has a job so she is making it on her own. She plans to start University at the end of May and will live in a dorm on campus. Only 3% of kids in CPS take advantage of the free college offered them. On the good side, for the few months she was with us we were able to help her finish and get her high school diploma, take her Nurse Aide Licensing Tests, find a job, take care of some dental and medical work, and apply for college.

I need to raise up some more people to help me do Biblical mentoring, as due to the schedules at the facility we need to be doing multiple cottages at once instead of me one by one. There is a new coordinator there, so please pray for our relationship and working together.

Please also pray as I need a vacation badly. I have not had a week off or more since summer 2019. Never in my life have I felt I needed a vacation until now. I have been on vacation and realized I didn't know how badly I needed it, but never have I realized I need one beforehand until now.

Thank you for your support,
Clint
Dear Stonecreek Church,
We're honored to share a story where we witnessed the ripple effects of restoration firsthand.
A young woman in South Africa transitioned from a safe house to an A21 apartment. The survivor's childhood was marked with abuse, neglect, and loss. Her parents divorced at a young age, and shortly after, her mother passed away. She ended up on the streets as a teenager, eventually marrying a man who was ten years older.
After having children, she separated from her abusive husband, which began a journey of living from one place to another–often back on the streets. During this time, she met a charming man who promised her a better future. But the young woman soon realized it was all a lie.
Protect Vulnerable People From Trafficking
After months of being trapped and forced into prostitution, she bravely escaped to another city, where she connected with a local organization that contacted A21. Today, she lives independently with her daughter and attends our Freedom Center weekly, taking advantage of our resources and services to develop her skills.
She learned to sew through the Sparrow Society, a social enterprise in Cape Town, South Africa, and uses her sewing skills to produce various products, from scrunchies to handbags. The quality of her craftsmanship was noticed, and another organization approached the young woman to be their Production Manager. This has allowed her the opportunity to not only generate another income stream but also share her skills with other survivors as she supervises and mentors them each week.
Her sewing skills led to a steady income, and she is taking driving lessons to eventually obtain a driver's license. Working with our caseworker through one-on-one sessions and attending Life Programs at the Freedom Center, this young woman is making strides mentally, emotionally, financially, spiritually, and intellectually–working towards complete independence with each step.
Central Asia Missions update.!! September 2021
Global Pendulum August updates !
Dear Stonecreek family,

Global pendulum update: just returned from Kenya training up Pastors in a town of Kericho. They love the Lord so much but lack any real knowledge about ministry. They are excited to take Kenya for Christ!
Attached is the latest newsletter that you can share freely. We covet your prayers! Blessings Pastor Dan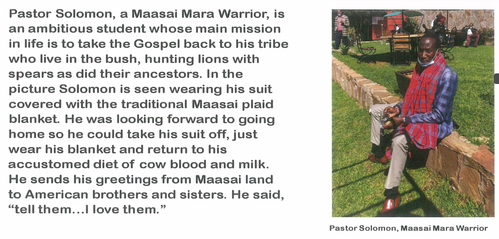 About the Sheepfold
We first opened our doors to homeless, abused and forsaken women with children in October 1979. Since that time thousands of women and their children have found shelter, safe refuge and a new beginning in life as a result of the Sheepfold ministry. Recognizing that only God can heal a wounded soul, change pain and suffering into strength, and provide determination to overcome, a desire to know God through His Word is the only requisite to come into our shelters
Charity on Wheels' mission is simple. Rescue people struggling with poverty and homelessness. Our goal is to see people restored, thriving, and back on the road to self-reliance. Each week we visit neighborhoods, parks, alleys, riverbeds, and shelters to invite people to our gathering(s). We serve food but we are not just a "feed" or soup kitchen. Our volunteers sit down with guests to enjoy a meal together in order to establish relationships; this helps us to better assess needs. We often have music, a testimony or teaching, and dessert. Our guests are showered with love. No one leaves without an encouraging word and many are changed (both visitor and volunteer) after attending. We also give out toiletry items, shower passes and clothing.
"The SPIN (Serving People in Need) ministry is a local mission that Stonecreek Christian Church operates, administers, and supports. SPIN serves both those in our Stonecreek family and in the RSM area and surrounding communities. Examples of serve opportunities include: providing meals to those recovering from illnesses or hospitalizations, delivering groceries to struggling families, yard cleanup/home repairs for our elderly or disabled neighbors, visiting home-bound residents with communion, friendship and fellowship, plus many other opportunities as the needs arise and are brought to the church's attention. SPIN is a way for us to connect with the people in our community so they may develop a relationship with a family of believers at Stonecreek, and more importantly, so they may develop a relationship with our Lord and Savior Jesus Christ. We are never exactly sure what SPIN opportunity awaits, but we know it will lead to an encounter with Jesus, both for us and for those we serve!"

Support this ministry reaching people in Nepal and Kenya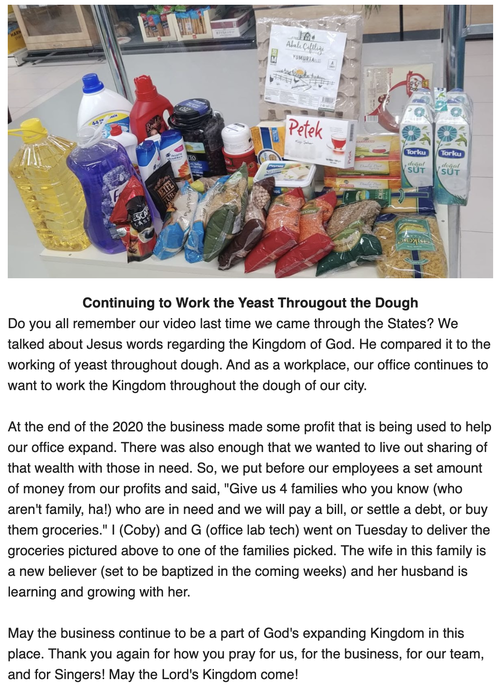 A 21 , founded by Christine Caine in 2008, is one of the largest organizations in the world that is solely fighting human trafficking.
At a local, domestic, and international level. All over the world, we are not just responding to trafficking that is already taking place, but we are actively working on the frontlines to prevent it from happening to begin with

Pacific Youth Corrections will glorify God by serving to fulfil the great commission. We will create or facilitate model chaplaincy ministries with incarcerated and at-risk youth through intervention, prevention and continuity of care